Raw Food Marathon Day Fifty Two
Jungle Run.
Although it was hot and humid, even at 5.15pm, I headed off for a run with a friend in Lamai and his two dogs. The idea was to run jungle hills for an hour. About a mile in we both started to slow down as the heat and humidty was making breathing hard.
For some reason my Garmin hasn't tracked any map data, only laps.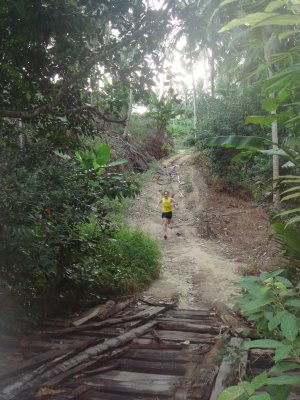 As you can see it's pretty remote.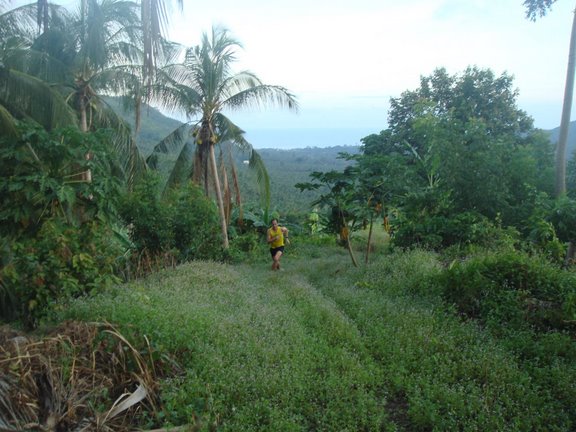 Afterwards we went for dinner at Spa Samui where their raw food menu has expanded out of all recognition.
Although it's mostly the high fat stuff, they make delicious food, I indulged :-)
It feels like a (cooked) Christmas Day!
Raw Food consumed today:
Breakfast - Smoothie; 2 bananas, 1/2 pineapple, 1 young coconut water, bunch kale & 2 heaped teaspoons Vitamineral Green powder
Lunch - 1 large guava, 2 green mangoes
Evening Meal - Raw food from Spa Samui: Large kale/celery/cucumber juice, large green salad, papaya salad, raw hummous with crudites, 1 energy ball, banana softy, banana bread, chocolate fruit pie
Snacks -
Training/Exercise today:
Run - Jungle Run
Bike -
Gym -
Yoga -
Swim -
.