Raw Food Marathon Day Twenty Six
Long run today. My program has 20 miles, but as I'm still building my mileage up my plan was to run 18 miles (last week was 16 miles @ 8:28 min/miles).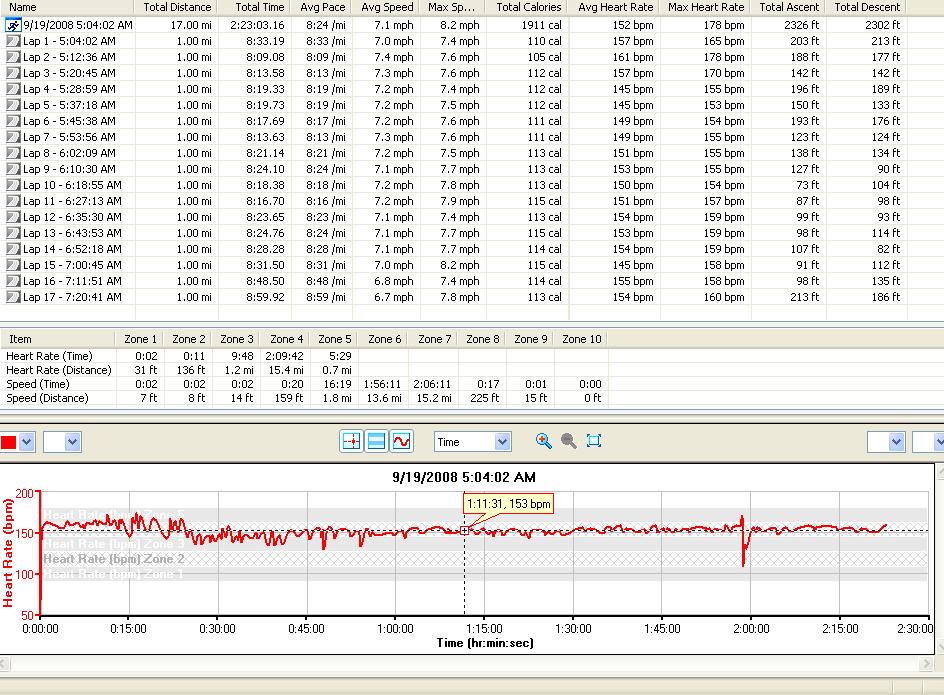 The pause just before 2 hours was to get more water. I had drank 2 litres by 1hr:50mins and needed more! In all I drank 2.5 litres during the run. My calves and quads were aching at 17 miles and my pace had dropped off so I decided to stop and walk the last mile. The average pace was 8:24 min/mile. Not great but I am improving! I may have run the early miles a little too fast (no negative splits for me today).
Raw Food consumed today:
Breakfast - 1 young coconut water, 1 organic banana. Smoothie; 3 organic bananas, 2 cups frozen blueberries, 3 heaped tablespoons of Yoah raw organic hemp protein powder & water
Lunch - 3 organic bananas, 20 cherry tomatoes, bunch corriander, 1 organic cucmber
Evening Meal - 12 large organic bananas, 6 medjool dates, 1 large mango
Snacks - large organic cucumber/kale/parsley juice, 8 segments organic pomelo, 3 organic bananas, 2 peppermint teas
Training/Exercise today:
Run - 17 miles
Bike -
Gym -
Yoga -
.