Raw Food Blog
Pattaya Half Marathon Result & Bangkok Marathon Training Plan
I'm back in Chiang Mai after seven weeks on Koh Samui (working & retoxing; too much cooked food and alcohol, albeit alongside with the usual raw food).
Whilst I managed to cycle every day, my running took a beating, I can't believe how few runs I actually went on!
6th July - 8 miles steady & fartlek
11th July - 6 miles (run with Ray who I am 'coaching' to run a sub 4hr marathon (NYC) before he's 50) - )
15th July - 5 miles steady & fartlek
19th July - Pattaya Half Marathon (Ray finished in ~2hrs - not bad off just base endurance work, no VO2max/LT work, he's running for three charities; please support him here)
My half marathon was a bit of a disaster, the poor diet and lack of training showed.
I initially set out to run a 'comfortable' 1:40-1:43 and ended up just shy of 1:46!
I ran the first 8 miles too fast and paid for it dearly from mile 9 onwards. The lactic acid in my legs forced me to slow to a jog/fast-walk in places. I finished fast though. In the last 400m I passed several runners, reached a record maxHR of 188 (I was all out last 100m) and a top speed of 4:18 min/mile pace :-)
My legs have been a bit stiff since Sunday's run/race.
Tomorrow sees the start of my 17.5 week Bangkok Marathon Training Plan.
My goal is to run my first sub 3:30 marathon.
By all accounts it's not a great race (it starts at 3:30am) and it's run mostly on highways in the dark :-0
However, the race is on November 22nd and, depending on whether I get into the London Marathon (ballot) or not, I may run the Chiang Mai marathon on the 28th December.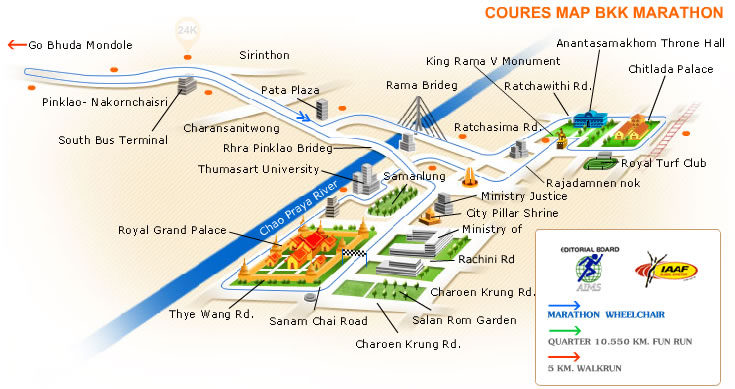 Here's my ambitious training plan: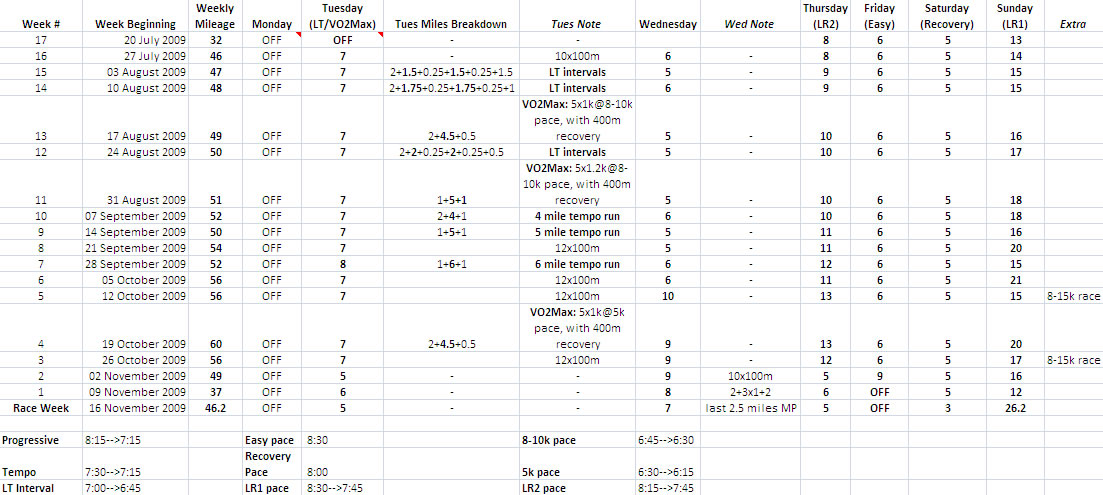 I'm back on the raw food path. Loads of organic fruit and greens on the menu :-)
Raw Food consumed today:
Breakfast - 2kg watermelon
Lunch - 0.5kg tomatoes, 1 head romaine lettuce, bunch parsley, 1/2 avocado
Evening Meal - 2 large dragon fruit, large mixed salad
Snacks - 2 large dragon fruit, 1 young green coconut
Cooked Food consumed today:
Breakfast -
Lunch -
Evening Meal - few boiled potatoes, 1/2 tofu burger (my wife's creation)
Snacks - 1 oolong tea, 1 peppermint tea
Training/Exercise today:
Run -
Bike -
Gym -
Yoga -
Swim -
Plyometrics -
.